The inspiration behind the launching of
www.thestateless.com
, now The Rohingya Post (
www.rohingyapost.com
) came in June 2012 when the Burmese government and Rakhine extremist groups instigated the campaigns genocide against the Rohingya people in Arakan (Rakhine State). It was extremely important time to disseminate the truth behind the scenes of the atrocities to the global audience who has very limited information on the persecution of Rohingya in Myanmar (Burma).
Rohingya are a native ethnic Muslim minority from Arakan, a western state of Burma, living many centuries. Before Rohingya are rendered stateless in own native soil, they have encountered many operations of dehumanization from various Burmese military junta since 1978 when the first state-sponsored campaign was launched displacing over 290,000 Rohingya to neighbouring Bangladesh. Rohingya have lost their nationality, dignity, home, land, property and faced human rights abuses such as restriction on religion, marriage, education, travel, arbitrary taxation, arrest, rape, etc..
The year 2012 has been the greatest disaster for Rohingya as Rakhine extremists and the government forces launched the grass-root killings of Rohingya throughout Arakan making over 120,000 Rohingya displaced, killed and missing thousands, while the international community has remain silent neglecting the suffering state of Rohingya.
When Aung San Suu Kyi came into power after the landslide victory in the general elections, two massive campaigns of genocide were undertaken by the military under her watch in September 2016 and August 2017. The first campaign expelled over 87,000 Rohingya into Bangladesh. The latter forced over 754,0000 Rohingya from nothern Arakan into Bangladesh refugee camps while at least 35,000 Rohingya were killed, hundreds of Rohingya women and girls were gang-raped and sexually assaulted, and more than 390 Rohingya villages were burnt down.
During the ongoing genocide, hundreds of Rohingya citizen journalists who have sacrificed their loved ones, time, energy taking the great risk in reporting from the ground, have lost their lives.
The Rohingya Post, the People's Post is the dedication to the Rohingya citizen journalists who have lost their lives during the recent campaigns, which the U.N. found to have the "genocidal intents".
As we commemorated the second year of Rohingya Genocide Remembrance Day on August 25, it is the right time to dedicate our new website to the citizen journalists for their great personal sacrifice and loss, unremitting dedication and professionalism in making the voice of Rohingya heard in every corner of the earth.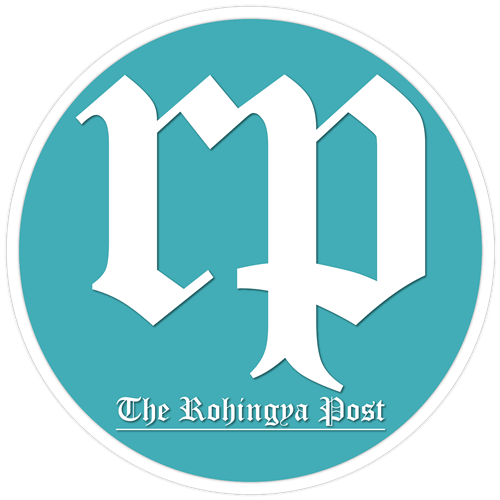 FOLLOW US