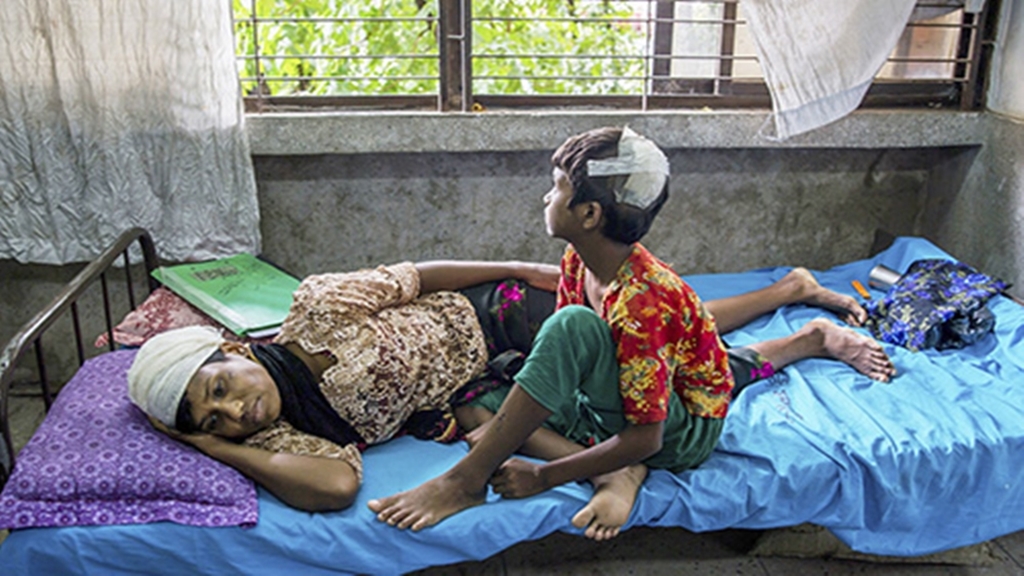 Bangladesh returns 340 Rohingyas
By Mizan Rahman
Dhaka: Border Guard Bangladesh (BGB) has intercepted 34 boats carrying at least 340 Rohingyas at border points near Cox's Bazar and pushed them back in to Myanmar.
The Rohingya Muslims had been trying to flee persecution in the Rakhina state of Myanmar.
"They were turned back from Fuler Dale, Jadimura and Kanjormarha points of the Naf River (on the border between Bangladesh and Myanmar) early on Sunday," said Teknaf-based BGB battalion commander Abu Russel Siddiqui.
"The boats tried to intrude into Bangladesh's territorial water by crossing the zero point. BGB patrols compelled them to go back to Myanmar," he said.
Each of the boat carried around 10 people, added the BGB official.
An army crackdown on the Rohingya Muslims in Rakhine started after nine police officers were killed by 'insurgents' on the border along Myanmar on October 9.
Dodging the 'strict vigilance' by BGB, many from the persecuted community have already managed to sneak into Bangladesh and taken shelter in Cox's Bazar.
Commander Siddiqui claimed that more than 459 boats carrying Rohingyas have been turned back since December 1.
Bangladesh has been under considerable pressure to accept the Rohingyas on humanitarian grounds. But Dhaka says that the Rohingya problem should be settled by international pressure on Myanmar and Bangladesh, as an over-populated country, has no space for huge numbers of migrants from across the border.
Source – Gulf Times