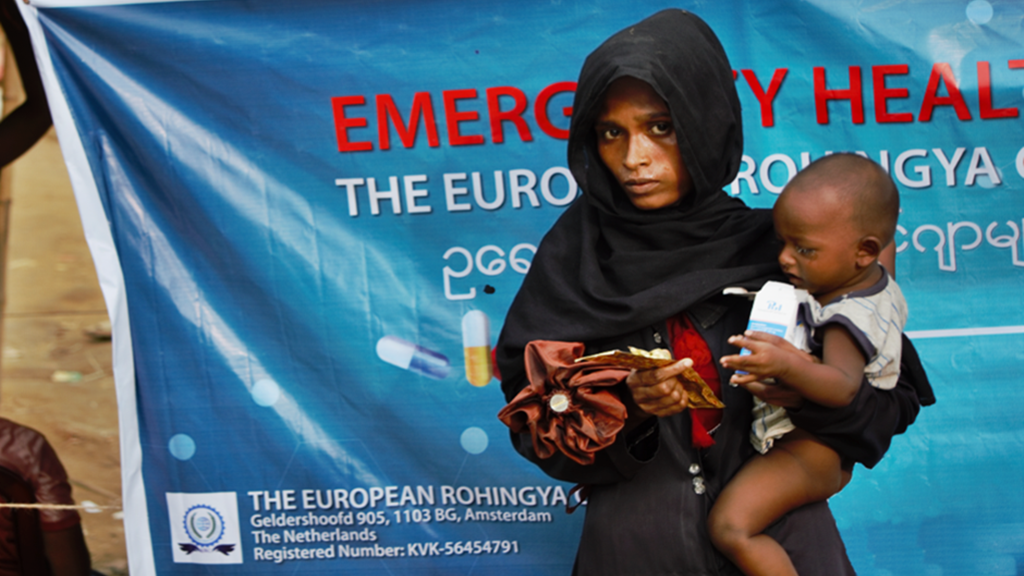 18,523 pregnant Rohingyas, 42,541 children in health risks
By UNB 
Around 18,523 pregnant Rohingya women, who have entered Bangladesh during the massive exodus of Muslim community of the Rakhine state in Myanmar following persecution there carried out by its military forces, have been suffering from many health-related problems.
The problems include scarcity of hygienic sanitation system, irregular movements in hilly areas, lack of malnutrition and proper rest.
Moreover, nearly 441 child-expecting women out of 18,523, have been facing various types of health-related complexities, according to the information of Health Department.
So far, some 150 women have given birth to their babies in Bangladesh, sources at the Health Department added.
Rezia Begum, 22, a seven-month pregnant woman, has come to Bangladesh walking six days without any break.
As a result, she has been suffering from Edema as her hands and legs got swelled due to the accumulation of excessive fluid in the tissues, said physicians.
Earlier, Rezia had given birth to four children but never faced such complexities, she said.
Besides, there are some 42,541 children of different ages in the makeshift Rohingya camps in Ukhia and Teknaf upazilas who have been facing a great threat of mass health disorder due to the insufficiency of child food.
Alongside, the children are being deprived of breastfeeding as their respective mothers have not getting proper foods regularly.
However, some 43 makeshift medical camps, 36 vaccine centres, one mother and child welfare centre, one general hospital ,two upazila health complexes, two union service centres, three community clinics, 12 makeshift centres, four family welfare centres and 12 partner centres have been providing round-the-clock health services to the Rohingyas.
Apart from these government initiatives, a good number of private organisations have been providing medicinal facilities to the persecuted Rohingyas.
More than 5,15,000 Rohingyas have so far taken refuge in Bangladesh fleeing persecution in Rakhine state of Myanmar carried out by its military forces since August 25.