A Precursor to Systematic Islamophobia and Violence against Rohingya and Myanmar Muslims
By Mohammed Rafique, The Rohingya Post
On this day – the 3rd of June, ten Myanmar Muslims were attacked and killed in a synchronized manner by a Rakhine extremist mob in Taungup in 2012. The massacre has taken place when the victims were heading back to Yangon from Rakhine State at the end of their pilgrimage.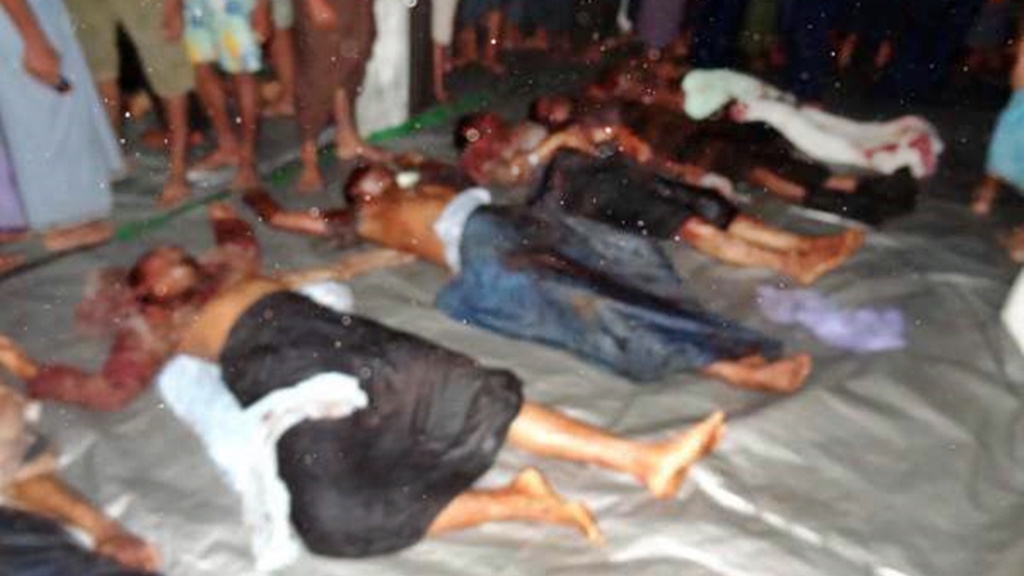 The massacre sets a precedent to spread lies, hatred and Islamophobia and followed by years of destruction and violence against Muslim communities in Myanmar.
Five days later, Rakhine extremists backed by former military-led Thein Sein's government and Myanmar police launched a well-orchestrated campaign to destroy the Rohingya community across Rakhine State. It has resulted in the removal of over 120,000 Rohingya from their homes and communities from several townships in Rakhine State, and forced them into Internally Displaced Persons (IDP) camps where they are still confined to without freedom of movement, education, healthcare, livelihood, and denied to return to their places of origin. The camps are often called concentration camps for the inhumane conditions and the suppression based on race and religion.
During Thein Sein's government, Islamophobia has skyrocketed on the grounds and on social media which was used to further spread hatred and violence openly against Rohingya and Muslim communities.
Ma Ba Tha (formerly 969) movement spearheaded by extremist monks such as Wiratha, was given freedom, impunity, intelligence and financial supports and resources to target Muslim businesses, spread hatred and commit violence against Muslims.
The Islamophobia against Rohingya continued during Aung San Suu Kyi's NLD (National League for Democracy) government, under which two campaigns of genocide against the persecuted Rohingya were launched in 2016 and 2017 resulting in over 65% of the Rohingya population was removed from the country and became refugees in neighbouring Bangladesh.
Aung San Suu Kyi, a Nobel Peace Laureate, has abandoned her moral responsibility and joined forces with the Islamophobic military.
A widespread campaign to show support towards Aung San Suu Kyi during her visit to The Hague to defend the genocide perpetrated by Min Aung Hlaing's army, highlighted the deep-rooted hatred and Islamophobia in the society.
Despite the removal of NLD government and some calls for tolerance and inclusiveness, the military coup brings the fresh memories of hatred, Islamophobia, and violence that the military sponsored against Rohingya and the broader Muslim society in Myanmar. The lack of justice and accountability of the Taungup Massacre still haunts all Muslim communities in Myanmar as the military – the manufacturer of hatred, Islamophobia, crimes against humanity, war crimes and genocide – is in control of the country.