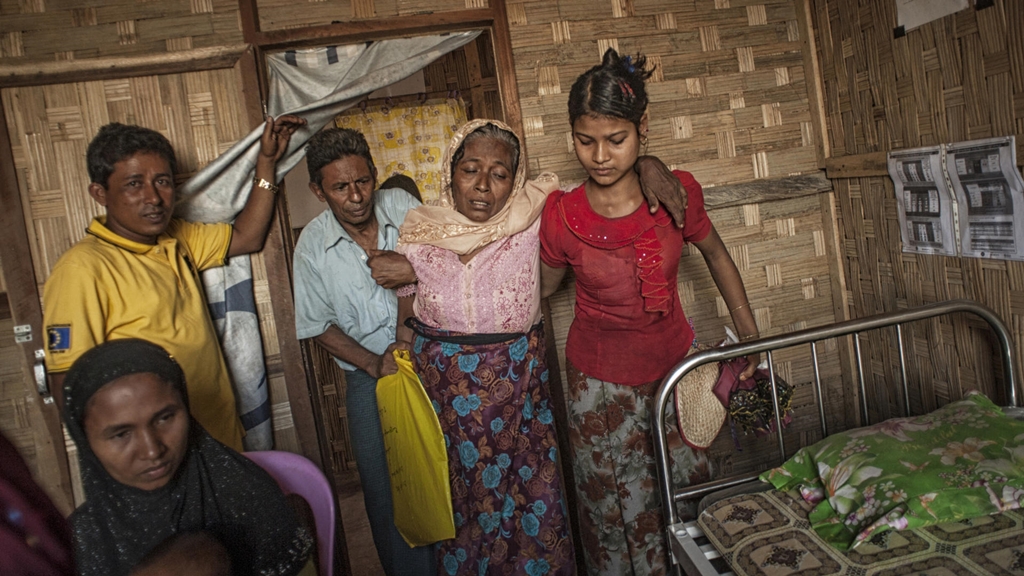 Another Death Due to lack of Medical Treatment
 By The Stateless Rohingya
Cox's Bazar: A 65 years old Rohingya who hailed from Sakki fara, Sittwe, passed away today in the registered Kutupalong Refugee Camp in Bangladesh at 12:00pm (GMT +6) today.
The funeral procession is being undertaken in the refugee camp by Rohingya refugee volunteers and a distant relative of deceased.
Mohammed Zakaria, son of Wulamia was forced to seek treatment on other side of the border at MSF clinic in the refugee camp due to the denial of medical treatment to Rohingya in Myanmar. His condition has reached to a level where his whole body swelled from his multi-organs ailment trying to find a treatment in Rakhine State.
He had his last breath before arriving to the clinic after undertaking a long, dangerous and costly journey in the pursuit of a medical treatment.
Living in the improvised condition and as breadwinner, he lived on fishing to support his family who are affected since the breakout of Genocide against Rohingya in Rakhine State. His villagers have provided him with financial supports for the journey and the treatment in the neighbouring country despite having a hospital within a 5 km distance in his township where Rohingya are denied of admission.
The lack of medical treatment, food and water is increasingly taking the lives of Rohingya in the State since 2012 when hundreds of Rohingya were killed and more than 140,000 Rohingya were forcibly removed from their villages to put into concentration camps while thousands escaped through sea route, becoming victims of sea and human traffickers.