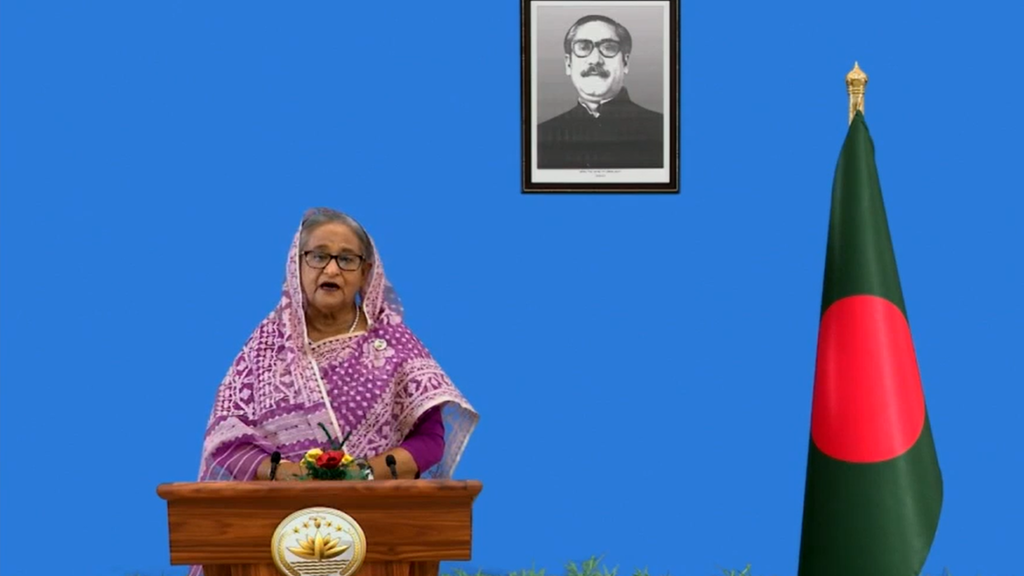 Bangladesh calls for 'effective' international role for Rohingya
By Mohammed Rafique, The Rohingya Post
Speaking at the 75th Session of the General Assembly of the United Nations, the Prime Minister of Bangladesh Sheikh Hasina reiterates her support to persecuted communities and calls for "a more effective role for a solution to the (Rohingya) crisis".
Due to the COVID-19 pandemic, the UN General Assembly is largely held online with pre-recorded messages of leaders across the world.
On September 26, Sheikh Hasina shared the "painful experience" of Bangladesh during its independence movement and expressed Bangladesh's shared sense of support for persecuted peoples such as Palestinian and Rohingya.
She condemned Myanmar for creating the crisis that Bangladesh faces and for not finding a solution for Rohingya by Myanmar.
"The problem was created by Myanmar and its solution must be found in Myanmar.
"Bangladesh provided temporary shelter to over 1.1 million forcibly displaced Myanmar Nationals," she highlighted the huge population of Rohingya that Bangladesh is providing shelters.
She emphasised on the international community for not playing a proactive role in solving the protruded crisis.
"More than three years have elapsed. Regrettably, not a single Rohingya could be repatriated. I request the international community to play a more effective role for a solution to the crisis," she called for the international supports on the pre-recorded message to the UN.
Over 750,000 Rohingya were forced to flee into neighbouring Bangladesh in August 2017 after Myanmar Military (also known as Tatmadaw) conducted a series of campaigns of genocide against Rohingya in the northern Rakhine State of Myanmar that included mass murder, gang rape and sexual violence, enforced disappearance, torture, destructions of more than 390 villages and hundreds of mosques and religious infrastructures.
Canada and many countries have formally recognised the atrocities as genocide and human rights groups have documented the evidence of genocide against Rohingya.