Boat carrying 250 Rohingya Refugee Sets ashore in Malaysia's Langkawi
By Mohammed Rafique, The Rohingya Post
On April 5, a wooden boat carrying some 250 Rohingya refugees landed on the shore of Langkawi in Malaysia.
The boat arrived at around 5:00 am local time.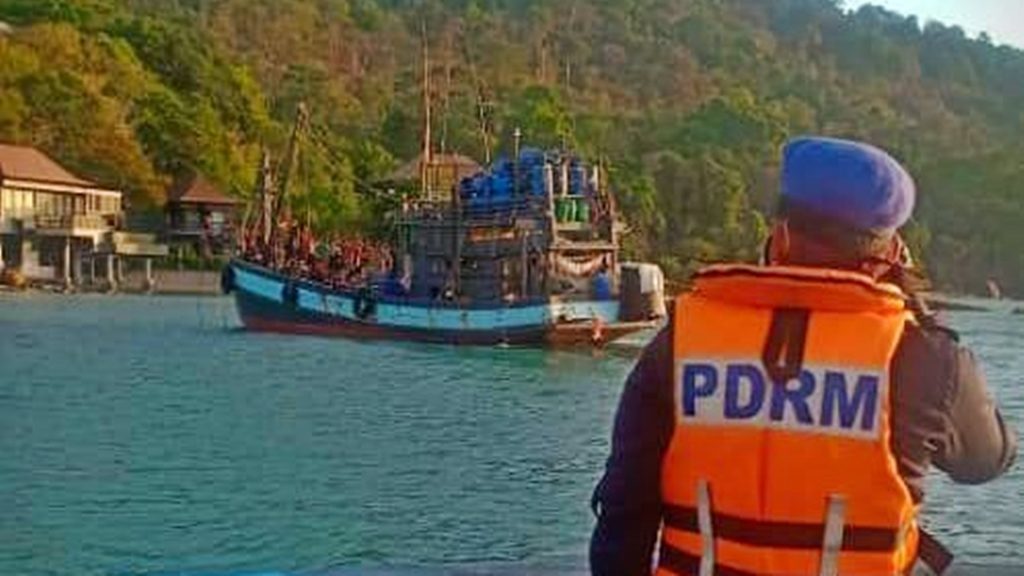 According to the reports from Malaysia, the Malaysian Maritime Enforcement Agency (MMEA) has cordoned off the Rohingya refugees at Langkawi beach.
"There are about 250 of them. One hundred of them were still in the water attempting to swim to the shore. The rest still remained on the boat," said a Malaysian villager who alerted MMEA and police after the sighting of the boat at the shore.
The villager also claimed that about a hundred of the refugees were rounded up by the authorities, and about 56 Rohingya women, men and children were taken to the MMEA base located in Bukit Malut.
The boat has reportedly left a shore in Teknaf, Bangladesh in early March.
The refugees aboard are from refugee camps in Bangladesh where they have fled the campaigns of genocide launched by Myanmar Military (commonly known as Tatmadaw in Myanmar).
In January 2020, the International Court of Justice (ICJ) has unanimously voted to order Myanmar to undertake "all measures within its power" to prevent the genocide and found that the Rohingya community remains at serious risk of the genocide.
Now over a million Rohingya refugees are under lockdown in several Rohingya refugee camps in Cox's Bazar, Bangladesh to combat the spread of the COVID-19 coronavirus in the camps.
Many healthcare and human rights organisations have warned a catastrophic tragedy could happen if the pandemic were to reach to the camps.