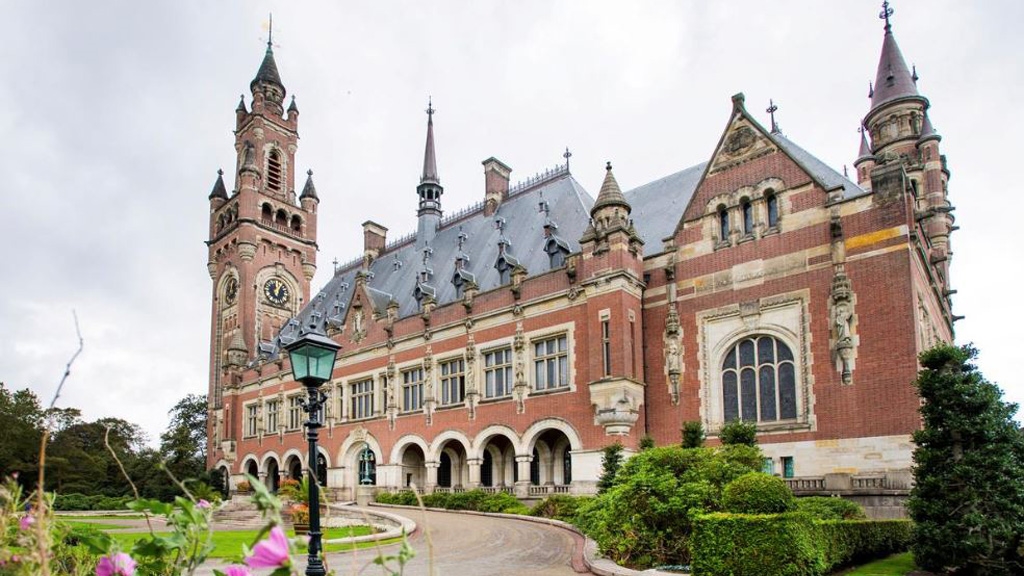 Dhaka to have its presence during Rohingya case hearing at Hague
The official who wished to remain unnamed said a minister-level delegation from Canada will also be there during the hearing
Bangladesh will make its presence felt through various engagements among the international community during the three-day hearing at The Hague as top UN court is set to hear Myanmar genocide case beginning on December 10, says an official.
A Bangladesh delegation, led by Foreign Secretary M Shahidul Haque, will leave for The Hague, Netherlands Saturday, the official said.
"The delegation has some civil society members, too," he said adding that they will have meetings with stakeholders and will observe the hearing, reports UNB.
The official who wished to remain unnamed said a minister-level delegation from Canada will also be there during the hearing.
Bangladesh and Canada are working closely over the Rohingya issue, especially on accountability front, officials said.
Though Bangladesh will watch and listen to the hearing making no statement, it will be helpful for Bangladesh to interact with other stakeholders during the hearing, officials said.
Gambia Attorney General and Justice Minister Abubacarr Marie Tambadou and Myanmar State Counsellor Aung San Suu Kyi will lead the lawyers on behalf of their respective countries during the December 10-12 hearing at International Court of Justice (ICJ) in The Hague.
Suu Kyi will make her statement on December 11, another official told UNB adding that over 120 international media outlets got registered to cover the three-day hearing that will begin at 10am (local time).
Prof Imtiaz Ahmed of Dhaka University's (DU) International Relations department is also among the delegation members.
On November 11, Gambia filed a case with the United Nations' highest court, accusing Myanmar of committing "genocide" in its campaign against its Rohingya Muslim minority.
Gambia, which filed the case on behalf of the Organization of Islamic Cooperation (OIC), asked the International Court of Justice (ICJ) to urgently order measures "to stop Myanmar's genocidal conduct immediately."
The case was filed by Gambia, as Chair of the OIC Ad Hoc Ministerial Committee on Accountability for Human Rights Violations against the Rohingya, for violations by Myanmar of the 1948 Convention on the Prevention and Punishment of the Crime of Genocide.
As part of the lawsuit, the ICJ is requested to impose Provisional Measures, as a matter of extreme urgency, to protect the Rohingya against further harm by ordering Myanmar to stop all of its genocidal conducts immediately.
Genocide is a crime under international law, as well as international criminal law and all States have an obligation to prevent, to punish, and to not commit genocide, said the OIC in a statement.
The Ad Hoc Ministerial Committee was established at the 45th OIC Council of Foreign Ministers meeting in Dhaka, Bangladesh, May 5-6. 2018.
Gambia, as Chair of this Committee, was tasked with submitting the case to the ICJ, following a decision by the OIC Heads of State, during the 14th Islamic Summit Conference, May 31 in Makkah Al Mukarramah.
Bangladesh keeps exploring all available avenues through bilateral and international mechanisms to send back Rohingyas safely to their place of origin in Rakhine State with an active trilateral effort with China and Myanmar in place.
"We want to work in all areas with the same pace," said Secretary (Asia and Pacific) at Ministry of Foreign Affairs Masud Bin Momen recently.
He said it will be a very difficult proposition if the Rohingya issue is left on bilateral front only considering the past experiences.
Responding to a question, he said the issue of "accountability and justice" is a matter of high moral ground as genocidal acts took place; and the international community has responsibility to address the issue.
On November 14, the pre-trial Chamber III of the International Criminal Court (ICC) authorised the Prosecutor to proceed with an investigation for the alleged crimes within the ICC's jurisdiction committed against the Rohingya people from Myanmar.
ICC Prosecutor Fatou Bensouda said her investigation will seek to uncover the truth. "My office will now focus on ensuring the success of its independent and impartial investigation."
Meanwhile, Suu Kyi is among several top Myanmar officials named in a case filed in Argentina for crimes against Rohingya Muslims and it shows the Nobel Laureate, for the first time, has been legally targeted over the crisis.
Bangladesh has been hosting over 1.1 million Rohingyas and most of them entered Cox's Bazar since August 25, 2017 amid military crackdown on Rohingyas in Rakhine State.
Not a single Rohingya was repatriated over the last two years due to Myanmar's "failure" to build confidence among Rohingyas and lack of a conducive environment in Rakhine State, officials here said.
Bangladesh has so far handed over names of over 1 lakh Rohingyas to the Myanmar authorities for verification and subsequently is expediting their repatriation efforts but Myanmar is yet to take back its nationals from Bangladesh, according to the Ministry of Foreign Affairs here.