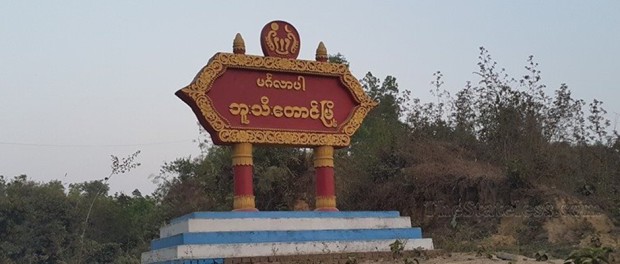 Hundreds of Rohingya displaced amid fighting between Myanmar Military and Arakan Army
By The Stateless Rohingya
Buthidaung Township – 636 Rohingya were forced to flee San Thay Pyin village in Buthidaung East-south as fighting between Myanmar Armed Forces and Rakhine Militant group Arakan Army (AA) intensified in the township.
Rohingya civilians are trapped between the fighting as Myanmar's governmental forces launched military operations against Arakan Army who attacked several police stations since December 2018.
Since the fighting broke out, Rohingya civilians suffered a number of casualties from landmines, rockets and bullets. Several members of Rohingya community are also arbitrarily arrested by the armed forces.
On March 28, due to the lack of food, safety and security, the Rohingya villagers from San Thay Pyin fled to Pyan Yu Latt where they face shortage of food, shelter and medicine.
"We cannot live in our own village because of non-stop fighting between the Burmese Army and AA. So we fled our village to Pyan Yu Latt", said a displaced Rohingya.
Hundreds of thousands of Rohingya are facing appalling human rights abuses in Rakhine State from where more than 740,000 Rohingya civilians were forced to flee into Bangladesh during the campaign that the United Nations described as "the ongoing genocide".
During the campaign, Myanmar Armed Forces have committed gravest crimes against the community which suffered rape and sexual abuses, mass killing, arbitrary detention, arson and destruction of nearly 400 villages.