Myanmar activists accuse Israeli firm of abetting military's Rohingya atrocities
By Simona Weinglass, The Times of Israel
Report highlights alleged role of Gilat Satellite Networks in helping Myanmar military set up telecom company, spread anti-Muslim propaganda before 2017 rule banning exports
A Myanmar human rights group has accused a publicly traded Israeli company, Gilat Satellite Networks, of selling its technology to Myanmar's military, saying in a report that Gilat is complicit in the regime's alleged war crimes and crimes against humanity.
The report, which seeks to name and shame global businesses that it claims have transacted with Mytel, a Myanmar mobile network part-owned by the Myanmar military, was published Sunday on the website of the Justice for Myanmar advocacy group.
Myanmar's government and military have been accused of carrying out a brutal campaign of ethnic cleansing and genocide against the Rohingya Muslim minority, killing thousands of people and sending over 700,000 fleeing into neighboring Bangladesh. A UN commission has recommended genocide and war crimes charges against top Myanmar military leaders.
The report includes allegations regarding business deals made by Petah Tikva-based Gilat that predate a September 2017 Israeli High Court decision to stop all military exports to Myanmar.
Chris Sidoti, a former UN fact-finder in Myanmar, told The Times of Israel that if the company aided and abetted crimes of the Myanmar military, as alleged in the report, there is no statute of limitations.
"If what Gilat did before 2018 constitutes a crime against humanity or a war crime or aiding and abetting the commission of a crime against humanity or a war crime, then it remains liable," said Sidoti, who was not involved in the Justice for Myanmar report.
Founded in 1987 with its headquarters in Petah Tikva, Israel, Gilat is a maker of satellite networking technologies and services. Its product portfolio includes a cloud-based VSAT network platform, high-speed modems, high-performance on-the-move antennas and high-efficiency, high-power amplifiers. It is traded on both the NASDAQ Global Select Market and on the Tel Aviv Stock Exchange.
Besides Gilat, other companies named in the report include AsiaSat (Hong Kong), Hughes Network Systems (USA) and Intelsat (Luxembourg/UK).
Gilat did not respond to The Times of Israel's requests for comment.
Naming and shaming
The release, entitled "Nodes of Corruption, Lines of Abuse: How Mytel and Viettel are aiding and abetting the commission of international crimes in Myanmar
with the complicity of global business," is part of a series of reports by the Justice for Myanmar organization, whose goal is to weaken Myanmar's military regime and promote democracy by shaming international companies into cutting off business ties with what it describes as a kleptocratic regime that uses civil war and atrocities to tighten its grip on power.
"International businesses are providing technology and services to Mytel and Viettel, exposing them to risks of directly or indirectly contributing to the Myanmar military's egregious human rights violations," the report alleges.
According to the report, in June 2016, Gilat Satellite Networks, working in partnership with SkyNet, a Myanmar satellite television station, won a bid to provide cellular backhaul for one of Myanmar's four mobile operators, most likely a venture between several Myanmar firms with Vietnam's Viettel that launched in 2018 as Mytel.
Viettel is controlled by the Vietnamese defense ministry and Myanmar's Star High Public Co., which owns a 28% stake in Mytel, reportedly belongs to the country's military.
At the time that Gilat announced the partnership, SkyNet, a government joint venture owned by allies of the military regime, was broadcasting messages disparaging the Rohingya Muslim minority, the report alleges.
"The Myanmar army's Directorate for Psychological Warfare and Public Relations broadcasts through SkyNet implicates Gilat Satellite Networks in the Myanmar military's dissemination of hate speech," the report alleges.
A spokesperson for Justice for Myanmar told The Times of Israel that SkyNet frequently incites hatred against Myanmar's Rohingya minority through its broadcasts of the Myawaddy television network, which is under the army's Directorate of Psychological Warfare and Public Relations.
"For instance, the military denies Rohingya identity, saying they're Bengali, which implies that they're illegal migrants and don't belong in Myanmar. It calls them terrorists and dehumanizes them to justify their crime of genocide," said Justice for Myanmar spokesperson Yadanar Maung.
Providing satellite equipment
The Justice for Myanmar report also alleges that Gilat directly supplied Myanmar's military with satellite equipment. In 2014, Gilat announced that it had sold "tactical satcom units, vehicle-mounted satellite antennas and related equipment to a Myanmar governmental agency."
Terabit Wave, the Myanmar company that was Gilat's counterpart in the deal, confirmed on its website that the Myanmar government agency in question was in fact the military.
"Justice For Myanmar concludes that the technology and services provided by Terabit Wave/A1 Group and Gilat Satellite Networks to the Myanmar military's Directorate of Signals is substantial, and amounts to the crime of aiding and abetting the commission of war crimes and crimes against humanity in Arakan, Chin, Shan and Kachin states," the report says.
In August 2017, Myanmar's military launched what it called a clearance campaign in northern Rakhine state in response to an attack by a Rohingya insurgent group. The campaign, which followed earlier waves of violent persecution by the Buddhist-majority regime, forced more than 700,000 Rohingya to flee to neighboring Bangladesh and led to accusations by the UN and human rights groups that security forces committed mass atrocities, including killing, rape, torture and burning thousands of homes.
A 2019 UN report singled out Israel as one of seven countries where firms continued exporting military hardware to Myanmar after 2016, when it became clear that its military had carried out "extensive and systematic human rights violations against civilians in Kachin, Shan and Rakhine States," according to the UN report.
The other countries fingered by the UN were China, North Korea, India, Russia, Singapore and Ukraine. The report also singled out two Israeli companies, Israel Aerospace Industries and TAR Ideal Concepts, as suppliers of the Myanmar military.
However, the 2019 UN report noted, in September 2017 the Israeli High Court of Justice banned further military exports to Myanmar and the Israeli government has repeatedly insisted that all such exports have stopped.
Eitay Mack, an Israeli human rights lawyer who petitioned [Hebrew link] the High Court in January 2017 to stop all military exports to Myanmar, told The Times of Israel that while he believes all military exports had stopped, Israeli firms, including Gilat, could still maintain deals with Myanmar in a civilian capacity.
"As far as I know, and as far as international sources I am in touch with know, Israeli military exports to Myanmar stopped entirely at the beginning of 2018," he told The Times of Israel.
"Even if Gilat Satellite Networks were still operating there — if these are civilian services, there are no international civilian sanctions on Burma, just sanctions for military products."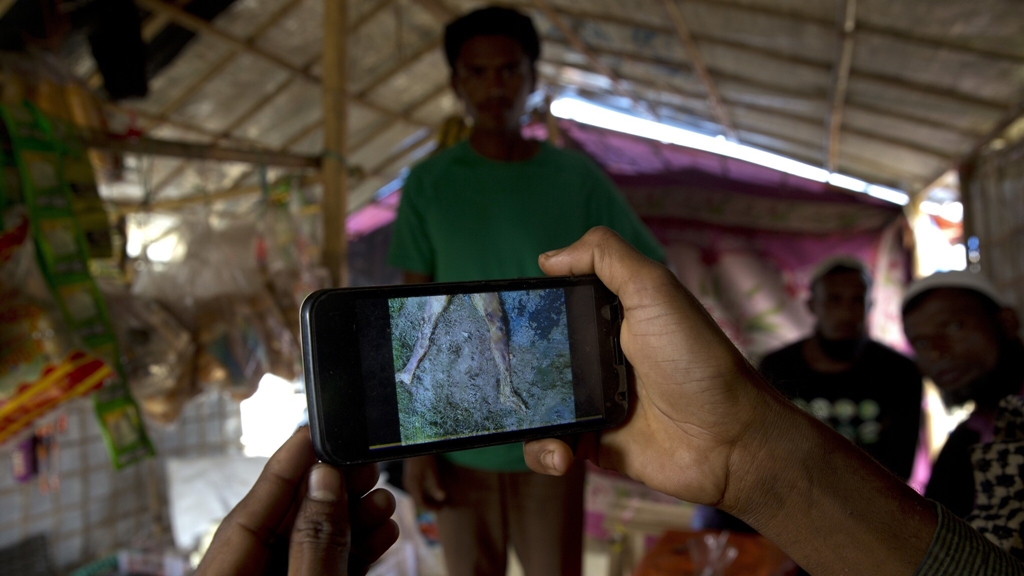 Justice For Myanmar spokesperson Yadanar Maung questioned whether Gilat may still be providing after-sales service, though the spokesperson was only able to offer speculation with no actual evidence of continued work.
"Even if they sold the satellite gear before 2018, have they then cut off all links? It is technical equipment and might not be useful without access to Gilat systems. Does the military have access to Gilat satellites? Is the military getting software updates? Are they getting spare parts?" said Yadanar Maung.
Regarding Gilat's relationship with television broadcaster SkyNet, ostensibly a civilian company, the spokesperson said that that deal too risks helping the military.
"There are major crony companies in Myanmar that built their wealth through their close ties to the military and continue to serve the military and are implicated in grave human rights violations. Israeli businesses need to do heightened human rights due diligence when operating in Myanmar. SkyNet broadcasts military propaganda, provides content for the military business Mytel, and SkyNet's parent company made donations to the Myanmar military in 2017 in support of the Rohingya genocide. Gilat's commercial relationship with SkyNet could still breach their human rights obligations under the UN Guiding Principles, by indirectly contributing to human rights violations in Myanmar. We call on Gilat to be transparent about the details of their current business in Myanmar."
The Times of Israel contacted Gilat Satellite Networks repeatedly to ask if it still had business dealings in Myanmar, and to ask for a response to the allegations in the Justice for Myanmar report, but received no response.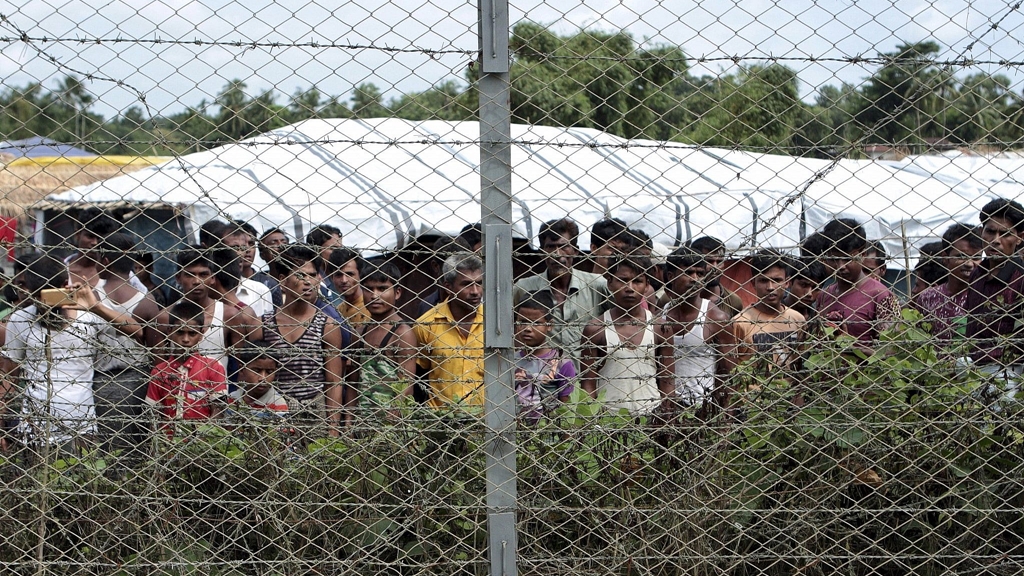 The Justice For Myanmar spokesperson told The Times of Israel that whether or not Gilat is still doing business in Myanmar, it is nevertheless important to highlight the company's actions in the not-too-distant past.
The Myanmar military "committed genocide against Rohingya and crimes against humanity and war crimes against other ethnic minorities. Gilat's connection to the Myanmar military may expose the company to liability under international law," spokesperson Yadanar Maung said.
"Gilat sold equipment that supports the military in carrying out its war crimes and crimes against humanity. This has so far been unreported. Gilat's possible role in aiding and abetting the commission of international crimes by the Myanmar military needs to be investigated," the spokesperson added.
Justice For Myanmar maintains anonymity due to the enormous dangers of exposing human rights violations and corruption in Myanmar, Maung  told The Times of Israel. In December 2019, a prominent journalist suffered a gunshot wound in Rakhine State while on holiday with his family. In December 2017, two Reuters reporters were jailed after investigating a massacre of Rohingya men and boys. They were pardoned and freed in May 2019.
According to the Justice for Myanmar website, the report and the wider work of Justice For Myanmar aims "to pressure individual businesses and investors from countries around the world to divest from Myanmar military businesses and deprive the military of profits."
"The Myanmar military has built immense wealth through partnerships with domestic and international businesses. This wealth fuels crimes against humanity and we want to disrupt that," the website says.
Shoshanna Solomon and The Associated Press contributed to this report.