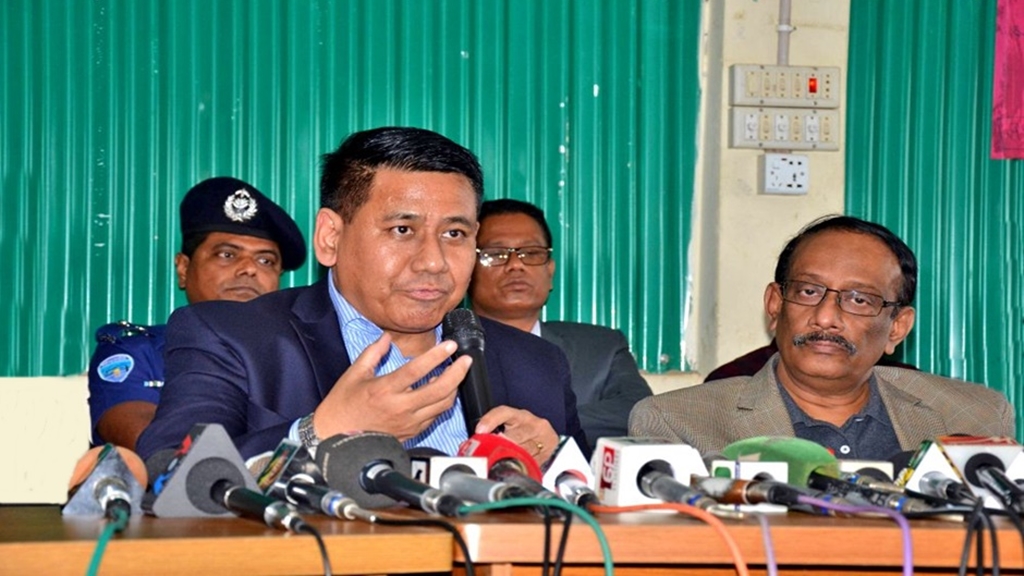 Myanmar digs into Rohingya refugee's family history for questioning Repatriation
By The Rohingya Post
During the meeting held in Kutupalong Refugee Camp on October 31, Rohingya refugees raised a number of questions and concerns to the visiting Myanmar delegation.
The 11-member delegation led by Permanent Secretary of Myanmar's Ministry of Foreign Affairs Myint Thu, faced many challenging questions from the members of refugees who raised Myanmar's sincerity on justice, equality and accountability in question.
Among the refugee representatives was Molvi Sayed Ullah, who fearlessly raised the issues of the genocide under the hands of Myanmar Military from where he and other 720,000 Rohingya have fled in August 2017.
Despite the repeated questioning on the restoration of ethnicity and citizenship, the freedom of self-identity as 'Rohingya', and the guarantee of international protection and returns to the places of origin, the delegation failed to respond the demands that the refugees have put in place.
However, the delegation has kept on emphasising the importance of National Verification Card, known as NVCs. The cards which completely strips of the right of self-identification as 'Rohingya' as well as labels the community as immigrants or foreigners who need to be scrutinised for the citizenship in accordance to the discriminatory 1982 Citizenship Law.
Molvi Sayed questioned the delegation, "Your delegation did not speak anything about the ethnicity. In Myanmar, all the rights are based on ethnicity. Our fathers and mothers had National Registration Cards (NRCs).

"We must decide our ethnicity before the repatriation process begins. We have every kind of documents that were once recognised by the government of Myanmar as Rohingya ethnic group.", he continued.
A week later, Myanmar Military intelligence and the government officials have visited Dha Pyu Chaung village in Buthidaung township where Molvi Sayed Ullah was reportedly born.
The officials have summoned the village administrator and some Rohingya community leaders in order to dig into the family history of Molvi Sayed Ullah.
According to Rohingya living inside Myanmar and in Bangladesh refugee camps, Myanmar has felt being diverted of its delegation quest of 'false assurance' on repatriation by Molvi Sayed Ullah's clear message on the restoration of ethnicity, which Aung San Suu Kyi led government, the military and the extremist Buddhist parties are reluctant to listen to or fulfil.
Recently, the world has seen the rise in the suppression of freedom of expression in Myanmar where a number of journalists are jailed revealing and questioning the involvement of the military in the genocide against Rohingya.
The enlisted Rohingya refugees for 'involuntary' repatriation, are in great fear of suffering the same atrocities all over again while the justice and the accountability have been greatly ignored, not by Myanmar, but the international community.