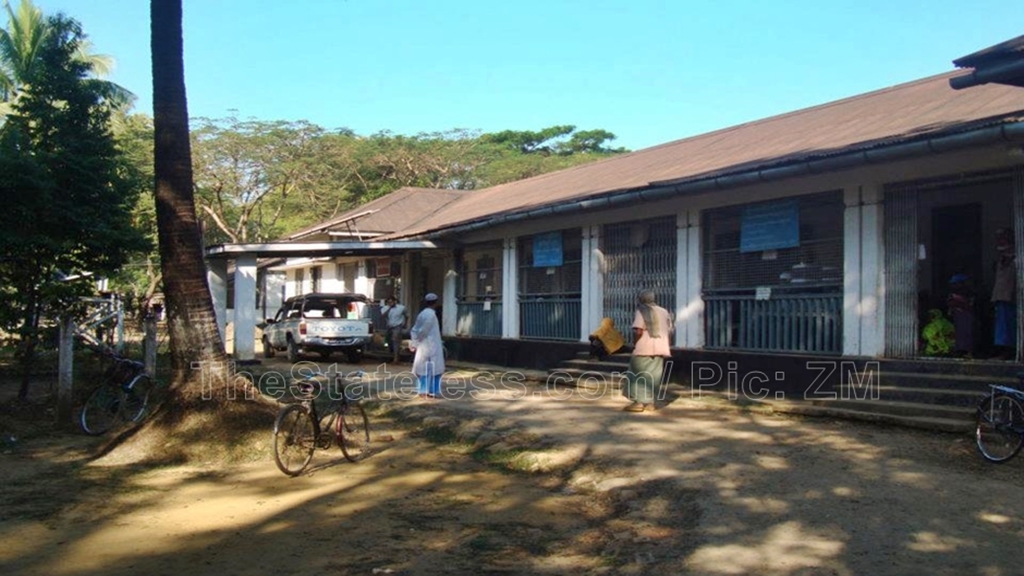 One minor student killed, another one serious wounded in Buthidaung
By KPN
Buthidaung, Arakan State: One minor Rohingya student, aged 9-year was killed,  another one aged 8 -year  was become  unconscious state by school guard (Rakhine community) on January 10, at about 8:00 pm, while on the way to home after finishing their annual  school farewell party of Myoma Zedidaung middle  school, said a close relative of the victim.
"The students are identified as Ma Asma alias Khin Ma Cho (9), daughter of Maulana Yunus, and Ma Hawthiza (7), daughter of Hafez Mohammed Hussain, hailed from Zabber Para (village) of Buthidaung, nearby Railway Station. They are learning at class II of Zedidaung middle school."
The young two little girls joined the annual school farewell party at 2:00pm on January 10 and finishing at 5:00pm, but, the school guard kept the two students after finishing the school event till dark and try to snatch the ear rings of Hawtiza while the two students were trying to go back to their home as the area become dark, according to victim.
The two students screamed for help but the guard twisted the neck of Asma which made her to died and throttled Hawtiza with his bare hands. He kept the two students inside the bushes at the bottom of hill which is near the school.
As both girls did not come back home till 9:00 pm, their parents accompanied by other relatives went to the school to look for their daughters. But on the way, they heard a howl from Haetiza, so they rushed to the spot and found that the 9-year-old girl was already dead and the 7-year-old was lying on the road with unconscious state near a hillside at the last part of the Rakhine village. There were many wounds on the bodies, said another relative of the victim.
"The dead girl had already been buried after taking permission from the authority concerned, and the other one has been taking medical treatment at the Buthidaung general hospital. Hawtiza was released from hospital on January 12."
After released of Hawtiza, the authority arrested the school guard and kept in the police station for intergradation. The authority didn't give any decision and didn't process the school guard to the court for trail.
Another businessman said, "This event is happened because of greediness of some local goons for taking the victims' gold earrings. Both victims have gold earrings at their ears."