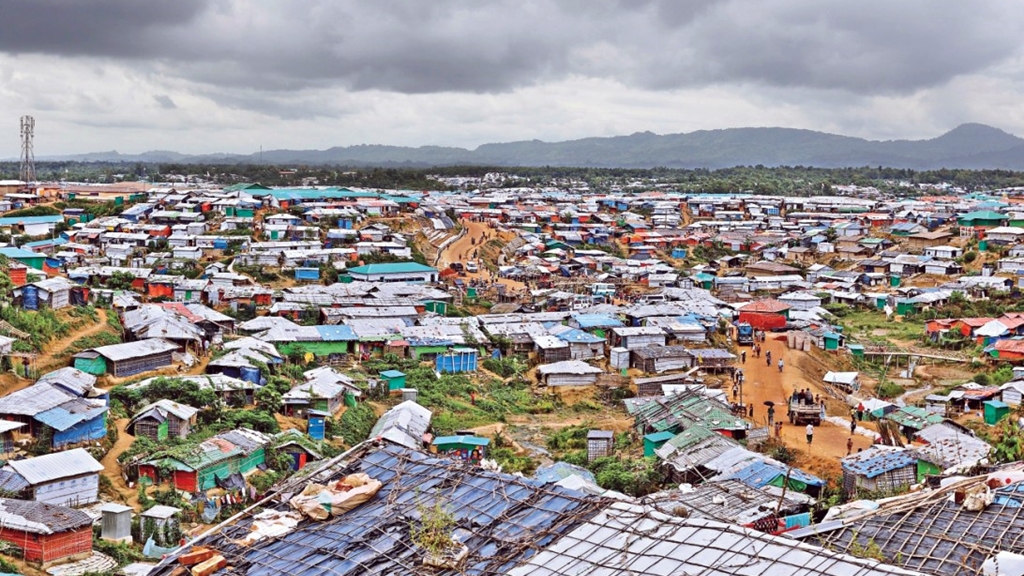 Rohingya Camps in Cox's Bazar: Activities of 41 NGOs halted for 'misdeeds'
Says FM; NGO bureau says all but seven of them allowed to resume operation
The government had suspended activities of 41 non-government organisations operating in the Rohingya camps for their involvement in various "misdeeds", said Foreign Minister AK Abdul Momen yesterday.
"We have information that more NGOs are also involved in misdeeds at camps and we will take steps against them soon," Momen told reporters after inaugurating a medical waste management system of Sylhet City Corporation in Parairchak area of Dakshin Surma.
Several local and foreign NGOs are lobbying so that steps are not taken against them. "But we will do what we need to do," he added.
However, a top official of the NGO Affairs Bureau yesterday told The Daily Star, "We had suspended activities of 41 NGOs in 2018 based on reports from intelligence agencies. Many, however, were later allowed to operate in the camps as allegations against them were found to be untrue."
The bureau said since the Rohingya crisis unfolded in August 2017, they suspended the operations of the NGOs based on intelligence reports concerning security issues, allegations made by the district administration as well as claims of misappropriations of funds and relief.
Sources said at the moment operation of seven NGOs in the camps are suspended. They are: Mukti Cox's Bazar, Muslim Aid UK, Islamic Relief, Islamic Aid, Small Kindness Bangladesh, Bangladesh Chashi Kalyan Samity, and Nanijaan Aftabi Foundation.
The foreign minister's comments came after the bureau on Thursday suspended six projects of NGO Mukti's Cox's Bazar branch following allegations that it made sharp weeding tools for distribution among Rohingyas.
That day, the minister had said action would be taken against the NGOs operating in Rohingya camps if evidence was found that they were doing things they were not supposed to do.
On Wednesday, Road Transport and Bridges Minister Obaidul Quader said, "Some NGOs are cooperating with Myanmar. Among those, there are some pro-Pakistan NGOs. They have given shelter to the killers of Bangabandhu. They want to put us in trouble in every step."
He said the BNP was using the Rohingya issue as a political tool against the government.
Thousands of Rohingyas had fled decades of systematic discrimination, statelessness and targeted violence in Rakhine State in Myanmar.
Over 743,000 of them fled military atrocities including killings, rapes, tortures and burning of houses in the Rakhine State since August 25, 2017. They joined the 300,000 others who had reached Bangladesh before.
Almost all Rohingyas have taken shelter in refugee camps in Cox's Bazar and have been living on humanitarian assistances provided by the Bangladesh government and international and national aid groups.