Rohingya youths form football team in Japan, appeal for peace
By  KYODO NEWS
Maebashi, Japan – As the Rohingya refugee crisis continues far away, the ethnic group's youths living north of Tokyo have formed a football team in a bid to prove peace can be achieved between groups regardless of religion and ethnicity.
Salamat FC is led by Mamoru Mizuno, a 16-year-old second-generation Muslim Rohingya in Tatebayashi, Gunma Prefecture, which has become home to refugees fleeing persecution and sectarian violence by the Buddhist majority in Myanmar.
They have played Vietnamese and other Myanmar minorities in Japan, with matches also planned this month against a team of Burmese — a majority in Myanmar — and against Koreans in November.
Salamat — the name is derived from the Arabic word for peace — counts 15 Rohingyas and some Japanese and Sri Lankans among its 20 players, ranging from elementary-school students to young adults in their 20s, and practices twice a week.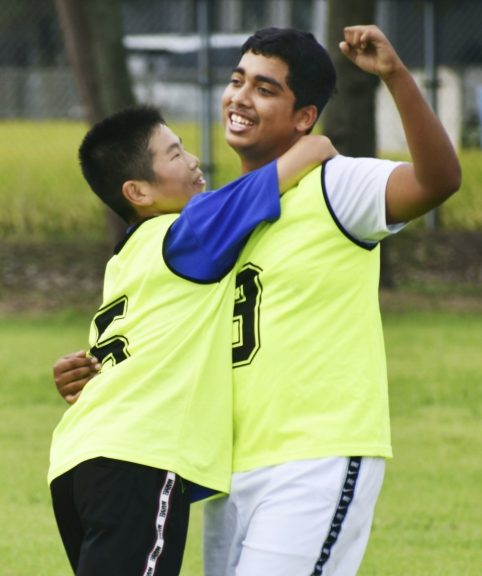 Mizuno, whose Rohingya name is Suhail and who was granted Japanese citizenship in 2015, set up the team to motivate his community in November 2017, after clashes between Myanmar security forces and Rohingya militants three months earlier.
The incident led more than 700,000 Rohingyas to cross the border into Bangladesh, where they remain in refugee camps. His father still worries about his mother — Mizuno's grandmother — who still lives back home.
"We want to play at the refugee camps in Bangladesh (in the future) to bring smiles to people there," he said.
The team has already brought some comfort to a 45-year-old Rohingya man who is seeking refugee status in Japan, and trying to cope with the work restrictions imposed on him.
"I lost hope because I am not allowed to work, but watching the team makes me feel better," he said.
Around 300 Rohingyas — a stateless minority in Myanmar — live in Japan, of which around 260 have settled in Tatebayashi, according to the Burmese Rohingya Association in Japan. Many usually work in factories or manage used-car companies to make a living.
Oct 5, 2019 | KYODO NEWS