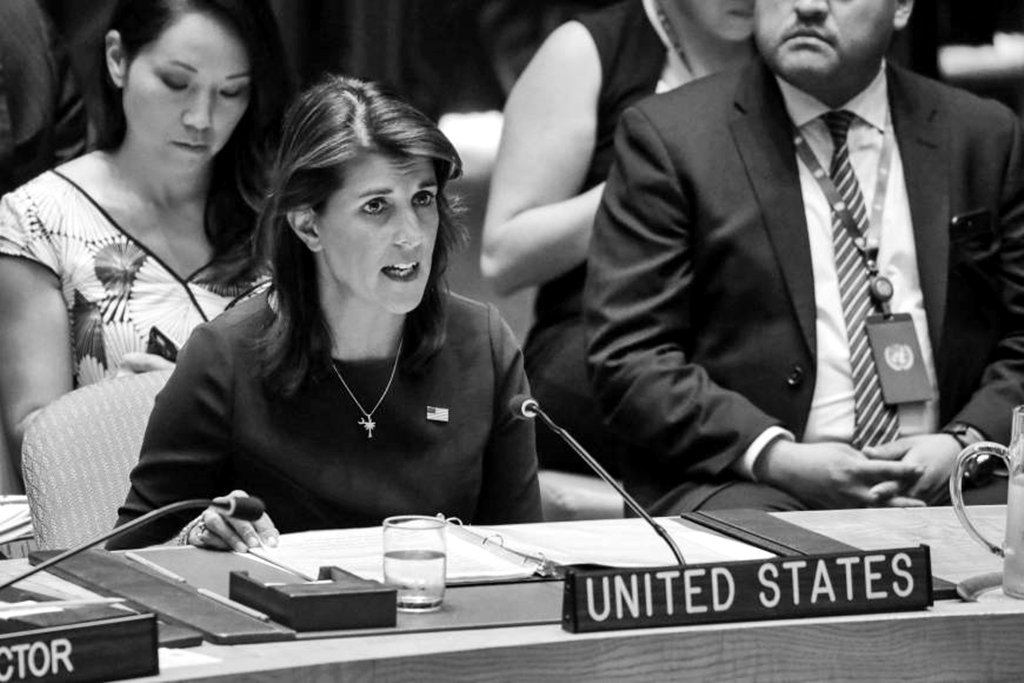 The Role Of United State Aftermath of 2012-13 Anti-Muslim Violence
By Aman Ullah
"The Rohingya hold themselves – hold within themselves – the same dignity as you do, and I do." President Obama
On November 4, 2014, the Buddhist Teachers in America urged that, "We as 381 Buddhist Teachers in America represent a large community that is deeply concerned about the growing anti Muslim violence in Myanmar and across Asia, and the plight of the 1.3 million Rohingyas, many forced to live against their will in inhumane internment camps and permanent ghettoized communities….. We urge you to once again express concern for Burma's Muslims and Rohingyas in your public speeches and as well as in your diplomatic engagements there. We believe you can do so in a positive way, honoring the Burmese legacy of tolerance and Metta, values shared across all the great spiritual traditions, as nations including our own face challenges of injustice and prejudice…."
U.S. Secretary of State Hillary Clinton stated on November 14, 2012, that President Barack Obama would discuss the deadly sectarian violence in Myanmar's Rakhine State between Rohingya Muslims and Buddhists during his historic visit to the country, and Secretary Clinton said this unrest would "of course" feature in Obama's talks.
In effect, President Obama, in his Yangon University speech, said: "Today, we look at the recent violence in Rakhine State that has caused so much suffering, and we see the danger of continued tensions there. For too long, the people of this state, including ethnic Rakhines, have faced crushing poverty and persecution. But there is no excuse for violence against innocent people. And the Rohingya hold themselves – hold within themselves – the same dignity as you do, and I do."
The Obama administration has expressed "deep concern" for the Muslim crisis. But, overall, the United States has addressed anti-Muslim violence in a distant and even upbeat manner, and has failed to acknowledge the existence of mass atrocity crimes. After the violent events in June 2012 in Arakan State, the U.S. embassy's charge d'affaires preposterously announced, "The [Burmese] government is trying to help everybody who needs it, whether that is Rakhine Buddhists or Muslims." Fewer than twelve hours after President Thein Sein's shocking announcement in July 2012 that all Rohingya should be deported, President Obama lifted the investment ban. Obama ended the long-standing U.S. isolation of Myanmar's generals, which has played a part in coaxing them into political reforms that have unfolded with surprising speed in the past few years. The U.S. has appointed a full ambassador and suspended sanctions to reward Myanmar for political prisoner releases and Suu Kyi's election to parliament.
Then just weeks after the October 2012 renewal of mass atrocities in Arakan State, Obama honored the government's reform efforts by visiting Burma and giving a speech at the University of Yangon, in which he announced a new U.S.-Burma partnership and extended "the hand of friendship" to the government. He only briefly mentioned the Rohingya. In a May 2013 meeting in Washington, DC, Obama praised Thein Sein for "leading Myanmar in a new direction" and again glossed over the Muslim crisis. During the meeting, President Obama announced the establishment of a U.S.-Burma Trade and Investment Framework Agreement.
U.S. officials, journalists, and other policymakers have repeatedly characterized the Muslim crisis as a mere "bump" along the road to democracy, and when pressured, have made only vaguely illogical arguments defending the administration's decision to not support an International Investigation.
But anti-Muslim violence is not a natural consequence of democratic transition; the Burmese government has proven itself more than capable of using force to crackdown on disorder and using the legal system to implement its will, and in the case of the Muslim crisis, the government has all the national and international resources to do so. Anti-Muslim violence is a constructed consequence of the government's 'institutionalized discrimination and deliberate failure to intervene and enact legal accountability'. It is in fact widely believed internationally and in many parts of Burma that anti-Muslim violence is a state- driven movement "to generate chaos in an attempt to derail reforms, to maintain . . . political/economic power, and/or to provide an opportunity for the army to maintain its position in society."
Even so, U.S. calls to address violence have been carefully couched in new investment and trade initiatives, which have handily overshadowed diplomatic admonishments. This praising of powerful Burmese leaders for econo-centric reforms as they simultaneously perpetuate mass atrocity crimes legitimizes the regime's ideology of ethno-religious nationalism. President Thein Sein and other Burmese officials have accordingly responded to U.S. encouragement by denying the severity of anti-Muslim violence, rather than by providing justice.
But investigating rights violations in Burma would be advantageous to U.S. interests in the long-term. The United States has politically and financially invested in the Burmese freedom and democracy movement for decades. The State Department reiterated in February 2013 that the United States' "overarching policy goal" is "to support political reform in Burma towards the establishment of a peaceful, prosperous, and democratic state that respects human rights and the rule of law."
In May 2013, President Obama renewed Executive Order 13619, declaring that human rights violations and conflict in Burma still constitute an "extraordinary threat to the foreign policy and national security of the United States." The anti-Muslim crisis is precisely that—an extraordinary threat to U.S. policy endeavors and strategic interests to establish a peaceful, prosperous, and democratic Burma.
To date, the U.S. has avoided acknowledging the Burmese government's failure to protect Muslims out of concern that pressuring Burma could threaten the U.S. policy of "encouraging reformers." Since April 2012, the United States has worked to rapidly restore ties with the Burmese government by building relationships with its leaders—the same leaders who were at the helm of the former military regime. In order to build mutual trust with these leaders, the United States has simultaneously cut ties with its historic partners—Burma's persecuted ethnic groups and democratic opposition.
The zeal with which the United States has alienated these historic partners, lifted sanctions, and promoted trade and investment without establishing conditions for concessions or the reinstatement of sanctions has ostensibly given the Burmese government such confidence in U.S. support that it has condoned violence with little fear that sanctions will be re-imposed.
Such headlong U.S. engagement is motivated by either one or a combination of five strategic factors: –
1. taking advantage of potential trade and investment opportunities in what has been called the "last frontier of Asia;"
2. mitigating Burma's status as a Chinese satellite state;
3. developing an ally on the Andaman Sea, a strategic nexus with international security and trade benefits;
4. establishing an example of positive Western engagement to lure North Korea out of isolation; and
5. providing the Obama administration with a foreign policy success in a difficult international scene.
On the surface, calling for an investigation into anti-Muslim violence may not seemingly bolster any of these policy endeavors for the U.S. government, but ethno-religious violence has and is continuing to promote deep regional insecurity, threatening ASEAN's political and strategic legitimacy and ability to partner with the United States at a higher international level. Properly implementing R2P would ultimately lead to a more stable, democratic Burma; in the long-term, a democratic Burma would prove more profitable to the United States than a Burma systemically undermining national reconciliation. A democratic Burma would not only prove a stronger strategic ally in China's sphere of influence and create fewer refugees, but would also better promote regional and international cooperation and be a more profitable trade and investment partner. A 2013 McKinsey report into Burma's investment landscape warned that due to the persisting systems of inequality and disenfranchisement among religious and ethnic minorities and the rural public, Burma's consumer market is extremely small, and may not grow quickly enough to justify significant U.S. investment in the consumer sector. But the consumer sector is precisely where most U.S. investors are looking. Forcing Burma to repeal laws centered on ethno-religious nationalism and to end repression of minorities will be foundational to establishing a larger consumer market for U.S. investment.
Holding the Burmese government accountable through an independent investigation is imperative to address the government's culture of impunity and end mass atrocity crimes, which defy national reconciliation. While difficulties will doubtlessly arise in maintaining strong relationships with top government leaders, these relationships have proven inadequate at ending abuses of power and fulfilling the overarching rights-based U.S. policy goal to support a peaceful, stable Burma.
An investigation into violations of international human rights and humanitarian law with respect to Muslims is imperative because Burma routinely and injudiciously uses violence as a mechanism to control, terrorize, and suppress its people. Similar mass atrocity crimes in other nations have prompted the United States to support international, independent investigations, and providing an external forum of accountability for anti-Muslim violence is a natural articulation of U.S. policy. Assuming the legal Responsibility to Protect would help legitimize the work of genuine political and legal reformers inside Burma and establish an international expectation of a Burmese political landscape in line with international human rights standards.
A global commitment to the Responsibility to Protect, born out of the resolve of "never again", means that, atrocities are not internal affairs. Every government, including US, affirmed this in 2005 when they endorsed the Responsibility to Protect at the UN World Summit.
The United States is responsible for protecting victims of anti-Muslim violence in Burma, even more so—not less so—as it builds a policy of pro-active engagement with the Burmese government. The appropriate action is to call on the United Nations to establish an independent investigation into anti-Muslim violence, supporting basic human rights for all Burma's people.