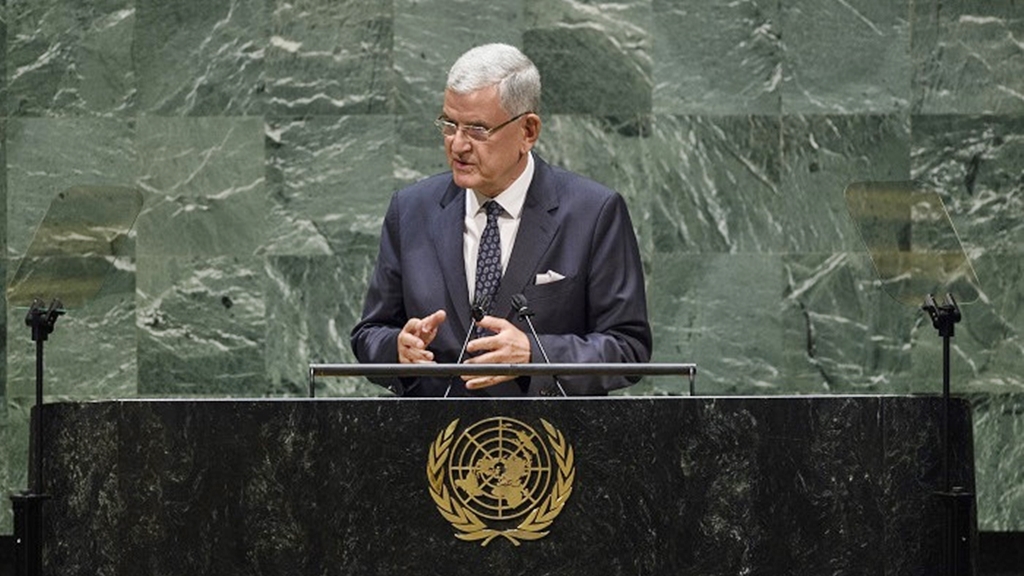 UNGA president visits Rohingya refugee camp in Bangladesh
By La Prensa Latina
Dhaka, May 26 (EFE).- Rohingya refugees Wednesday urged the United Nations to put pressure on Myanmar for citizenship and safe return to their homeland a day after UN General Assembly President Volkan Bozkir arrived in Bangladesh for a two-day trip.
Bozkir, the president of the 75th session of the General Assembly, visited the refugee camp in southeast Cox's Bazar district Wednesday, deputy commissioner for refugees Mohammad Shamsuddoha said.
Shamsuddoha said the UNGA president spent half an hour at the camp and met with some 30 refugees."Rohingyas requested the UN General Assembly to put pressure (on Myanmar) about their citizenship and take steps to ensure their safe, dignified and voluntary repatriation to Myanmar," said the officials.
Shamsuddoha was among senior Bangladeshi and UN officials who accompanied Bozkir during the visit to the camp, defying stormy weather.
Speaking at a program in Dhaka on Tuesday, Bozkir expressed his concern about the humanitarian implications of the Feb.1 military coup in Myanmar and urged for an immediate end to violence in the Southeast Asian nation.
He recalled an International Court of Justice order which asked Myanmar to do everything possible to prevent the genocide of the Rohingyas.
"This order retains its urgency and should not be forgotten as we face new challenges relating to the coup and its violent aftermath," he said.
The ICJ in January granted a series of emergency steps requested by the mainly Muslim African state of The Gambia under the 1948 Genocide Convention.
The court said Myanmar must "take all measures within its power to prevent the commission of all acts" described by the convention.
The UNGA president said Myanmar must secure the safety and security of the Rohingya and other minorities in the country.
"Their basic rights, including to citizenship, and the creation of conditions conducive to the voluntary, safe, dignified and sustainable return of all Rohingya refugees must be respected," he said.
Nearly 738,000 Rohingya refugees are living in camps in Bangladesh since Aug. 25, 2017, following a wave of persecution and violence in Myanmar that the UN has described as a textbook example of ethnic cleansing and possible genocide.