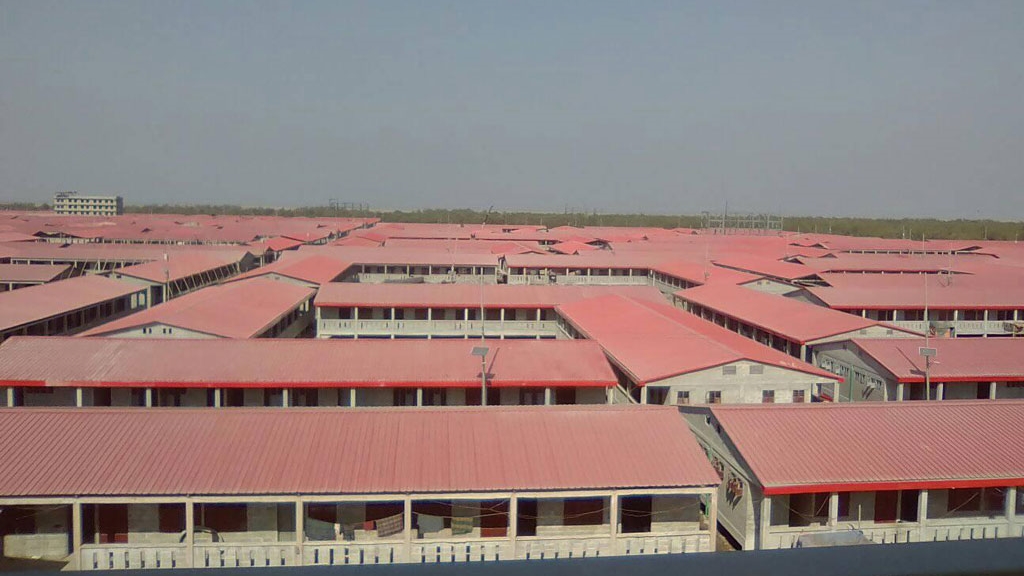 UNHCR opposes Rohingya transfers to Bhashan Char
By  Humayun Kabir Bhuiyan, Dhaka Tribune
Like in the past, rescued Rohingyas could be in Cox's Bazar, says UN refugee agency
The United Nation High Commissioner for Refugees (UNHCR) has voiced its opposition to the transfers of a group of Rohingyas rescued on Saturday by Bangladesh Coast Guard to Bhashan Char Island in Noakhali.
The UN refugee agency is of the opinion that preparations are in place for the safe quarantine of the Rohingyas in Cox's Bazar and questioned the safety and sustainability of life on the island developed by the government for the relocation of a portion of the persecuted people to decongest the camps in the coastal district.
"Our priority is saving lives through disembarkation and meeting immediate humanitarian needs. We are continuing to urge safe and predictable landing procedures not only in Bangladesh but across the region and globally," Mostafa Mohammad Sazzad Hossain, assistant communication officer of UNHCR, Bangladesh, said in an email on Wednesday responding to a query from Dhaka Tribune.
"A group of up to 29 refugees have reportedly been transferred to Bhasan Char island in the Bay of Bengal by the Bangladesh authorities. We have received information indicating that this vulnerable group includes women and children. They are believed to be part of a larger group of up to 350 refugees. The others are still stranded at sea", he said.
"UNHCR has all preparations in place to ensure the safe quarantine of any refugees arriving by boat to Cox's Bazar, as a precautionary measure related to the Covid-19 pandemic. With the government's agreement, we have established facilities for this purpose in the refugee settlements," said the official.
"Standardised procedures are in place, including full medical screening, for the required 14-day quarantine period at designated quarantine centres," he said.
An initial group of some 400 Rohingya refugees who were disembarked from a boat in distress over a fortnight ago have all completed the required quarantine period and have returned to their families within the camps, Hossain said.
"All began their journey at sea from Bangladesh, where they have been living for some time. None had shown any symptoms of COVID-19 infection," he said.
The UNHCR official further said: "This experience has demonstrated that the government and UNHCR, together with our humanitarian partners, can meet the public health imperatives related to the Covid-19 pandemic and the need to protect people seeking refuge at the same time. They are not mutually exclusive."
Sufficient quarantine space is available and so are the protection services and assistance that the refugees need, as well as the family support and community networks that they will need to recover from their traumatic experience, he said.
About Bhashan Char, Hossain said: "The UN's longstanding position is that comprehensive technical and protection assessments to evaluate the safety and sustainability of life on Bhasan Char are essential before any relocation to the island takes place. The UN has long been prepared to proceed with onsite assessment work but has no presence on the island."