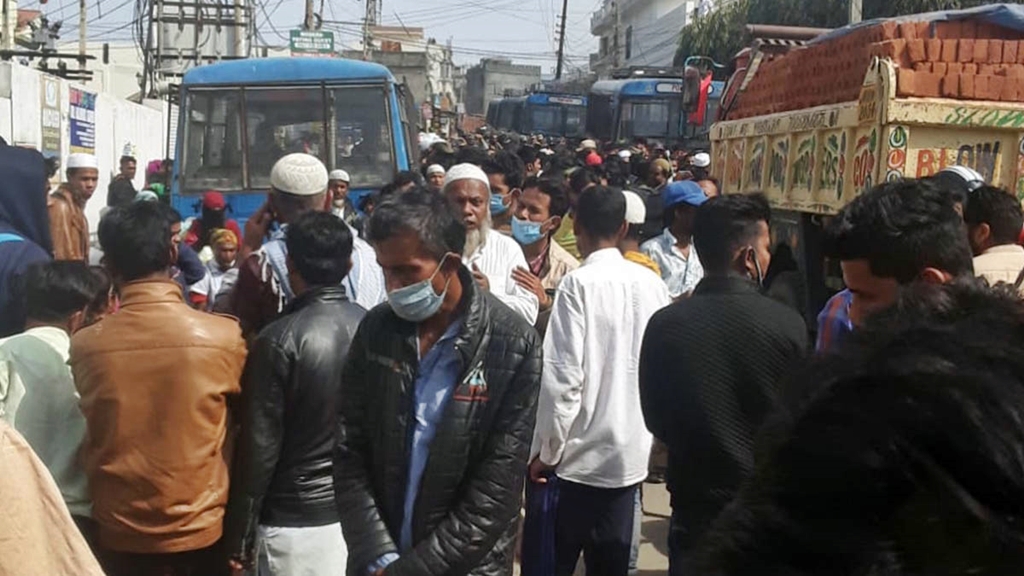 'We have nowhere to go' — Rohingya refugees flee relief camps in Jammu fearing detention
By Azaan Javaid, The Print
J&K administration Saturday rounded up over 160 Rohingya refugees and placed them in 'holding centres' set up under Foreigner's Act.
Srinagar: Hundreds of Rohingya refugees fled relief camps in Jammu Sunday, where they had been staying for almost a decade, a day after over 160 of them were detained by the Jammu and Kashmir government.
On Saturday, the J&K administration rounded the refugees and placed them in 'holding centres' that had been set up under the Foreigners Act in the Hiranagar sub-jail of Kathua district.
The holding centres were set up by a Home Department notification Friday under Section 3(2)e of Foreigners Act, said a senior government official, who wished to remain unnamed.
"The refugees were not holding valid passports required as per Passports Act. The individuals were sent to holding centres in order to carry out verification process as per law," the official told ThePrint.
As a result, hundreds of refugees started leaving the relief camps fearing detention.
"We left the camps and started walking on the highway. We don't know where to. We have nowhere to go. We can't go back to our country," 42-year-old Abdul Rohim, who was staying in one such camp since 2014, told ThePrint.
According to Rohim, police forces walked into the camp late Saturday and detained the refugees, which included his 26-year-old son, Mohammad Yaseen, and daughter-in-law Ruqaya Begum.
"The police just told us that they needed to do verification checks. But our children were taken to the holding centre instead. Today morning policemen came again to detain. We panicked and just left the camps," Rohim said.
Jammu Divisional Commissioner Sanjeev Verma, meanwhile, said that he had seen videos of the refugees leaving on social media and was trying to verify the same.
Inspector General (Jammu range) Mukesh Singh, however, did not offer any comments when contacted.
ThePrint also reached J&K DGP Dilbag Singh, Home Secretary Shaleen Kabra, District Commissioner Sushma Chauhan and SSP Jammu Sridhar Patil for a comment via calls and messages but they did not revert till publishing.
Mostly male members of families have been detained
Ali Johar, co-director of the Rohingya Human Rights Initiative, a Delhi-based NGO, said he had received reports and calls from camps in Jammu and Samba district from refugees pleading to "rescue their family members".
According to Johar, who is also a refugee, Jammu houses 6,523 refugees at 39 camps that are located across the region.
He noted that at least 45 of those detained were from two locations in Samba and the rest were all from Jammu.
"Mostly male members are being detained but we have also got reports that children, women and the elderly too have been taken by the police. We are not sure what has led to this. The refugees carry a card provided to us by the UNHCR (United National Human Right Commission). There might be some cases where the validity might have expired but most of us have the cards," Johar told ThePrint.
He added that the UNHCR card's validity varied from four years to two months and could be renewed. However, it was currently difficult to get it renewed because of the Covid-19 pandemic.
"We have been following all the laws and procedures. I am not sure what has led to this. People are extremely scared. They have no place to go," said Johar.
Samba District Commissioner Samba Rohit Khajuria, however, said he "wasn't aware of any such development" in his district.
Meanwhile, social media has been flooded with pictures and videos of Rohingya refugees leaving their camps and walking on the roads along with their belongings.