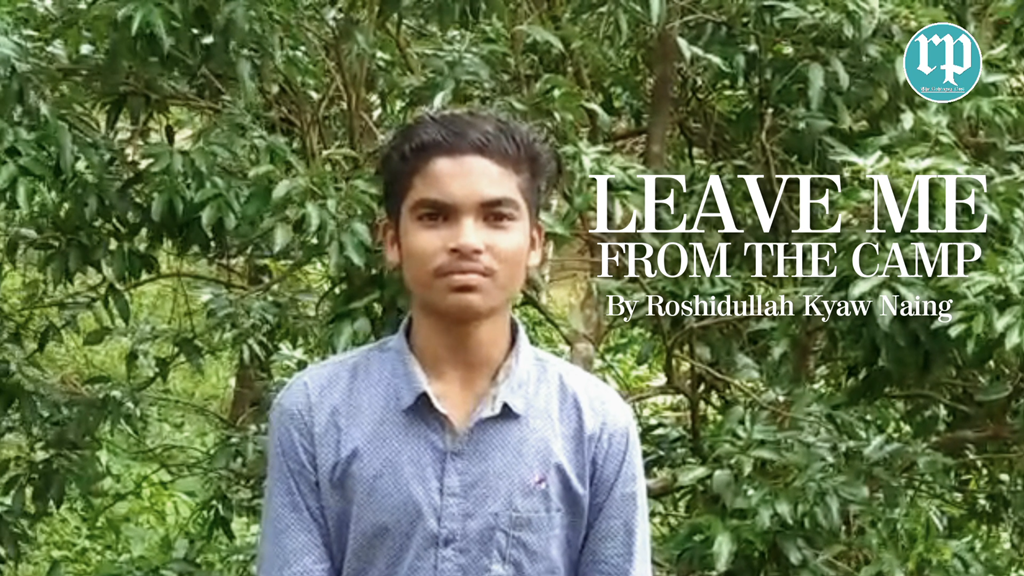 Leave Me From The Camp | Rohingya Poetry
By Roshidullah Kyaw Naing
The world is too blind
To see my life fallen in the camp.
As a human being, let me out of it
I have so many gigantic dreams.
Let me build something for future
I'm an innocent Rohingya.
But, suffering more than a prisoner.
I think about my passing life.
But I have nothing for the future.
I'm just surviving in a small shelter.
How difficult to breathe once!
With so many tension and fear
My heart fails to show you enough.
Sometimes, I seek to leave this world.
Passing away is better than living in the prison.
Let me be a man to stand for my community.
Neither a word to explain by my sadness brain.
Let me leave from this prison
Which leads me into depression.
My eyes welled up in tears
Life is a tree no ways to grow up.
With so many tremendous dreams,
No charge to leave and change them.
The whole world is too deaf entirely
Finally, I had been made a refugee.
No one cares about me, why am I here?
No one thinks about me, why am I here?
Note: The young Rohingya poet writes his life experience of living in a refugee camp where there is no hope of returning to the ancestral home in Arakan State of Myanmar, and there is a mental toll living in the refugee camp where there is no education or development programmes for hundreds of thousands of Rohingya boys and girls.
---